​Having lived in Thailand for over a month now, I can safely summarize my eating-out experience so far in 3 sentences:

i) Eating out here is cheaper than preparing a meal at home.
ii) Local dishes are much tastier than junk food (e.g. fries, pizza).
iii) Regardless of the cost, the food is always of good quality.

I've grown up eating home-cooked meals, and with time I've learnt to prepare most of them myself. I find that regardless of how good a meal at a restaurant tastes, there are not many that can compare to a meal prepared at home. So when I heard that I'd probably have to eat out all through my stay in Thailand, I was a bit worried...

​Thankfully, I had nothing to worry about. 😊After spending the first few weeks trying to figure out which local restaurants I could count on for a fairly-priced & delicious meal, I finally realized that this country is the food version of heaven! 🍴😜

As one of my friends here put it,

"It's like every good cook in Thailand decided to open up their kitchen to the rest of the country, and call it a restaurant"

. It's almost impossible to come across a place that sells bad food here, so much so that I can count on one hand how many restaurants I don't like so far.

The staple food here is - needless to say -

rice

. Like I mentioned in a

previous post

, I'm not very adventurous when it comes to food. I prefer to stick to what I know and already like. But when the only Asian food you know is egg-fried rice, and sweet & sour chicken or pork, you are forced to take a few steps out of your comfort zone.

I have now been introduced to

chicken-fried rice

,

pork-fried rice

and even

pineapple-fried rice

- which I must say is very tasty!

​Thai people also love their noodles. Pad Thai is a popular noodle dish here. When I tried it I had it with chicken, but it can be served with other types of meat as well.
I'm ashamed to admit it, but I only knew the spice version of basil before coming here😁; however, now I can say that I've eaten basil leaves and I think they are quite alright! ​

I also discovered

Indian rotti

-

Lachha paratha

- when I had lunch with a friend one afternoon. I had been craving chapatis (having gone without them for six weeks now), and she had ordered something that looked similar to them. I immediately asked her what it was, and she told me about Indian rotti, and then invited me to try it. And the rest, as they say, is history. 😉

Since then I have had to force myself not to eat them every day, but the urge to do so has been quite strong. I usually have rottis with chicken tikka, which is much spicier here than it is back home.

And on the days when I can't stand the thought of having any more rice or noodles, I'll try something new. The last restaurant I tried was

The Engine House,

where I had some fries and

The Boys' Club sandwich (

with chicken, bacon, a fried egg, lettuce and tomatoes) the first time round, and apple crumble with a streusel crust and a scoop of vanilla ice cream the second time I was there

.

I was grateful for the change, and the meal was filling, but I probably won't be back there any time soon.

The funny thing is that I'm so used to Asian cuisine now that whenever I eat anything else it feels weird. 😄​

​

Are there any other Asian dishes that you think I should try, too? Let me know in the comment section below.

​

-

✗O✗O.
Powered by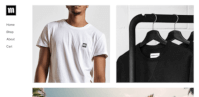 Create your own unique website with customizable templates.

© 2016 - 2018 DEBZ MEETS WORLD. ALL RIGHTS RESERVED.